10 Tips For Buying Or Selling A House
With the market booming at the start of 2018, buyers eager to close in on good rates and sellers are excited to capitalize on the market. It's an exciting time for housing. If you're one of these eager buyers or excited sellers, here are a few tips.
Seller Tips:
1. Declutter - If you're selling your home, this is a must (staging your home is key). With the holidays behind us and a new year ahead, now's the time to declutter and organize. Out with the old, in with the new.
2. Paint Inside and Out - A fresh coat of paint can go a long way. It will instantly take your house from dull to dreamy. If you're selling, think light, neutral colors. You may love burnt orange, but potential buyers most likely won't have your exact same taste and may find it difficult to imagine themselves living there. Dark colors also make a room feel much smaller.
3. Make Updates - Some updates can increase your home's value and may be worthwhile. Take the time to do an evaluation of your home. What are features does it have? What might it be lacking? What are buyers looking for? Most importantly, what does it cost? If the cost exceeds your possible return on investment, leave as-is.
4. Collaborate With Your Neighbors - If you share hallways, lawns/bushes, etc. with your neighbors, work with them to tidy up too. Homebuyers will be evaluating your neighbors too and the condition of the neighborhood in general.
5. Determine the Right Time to Sell - Most sellers think spring or summer is the best time to capitalize on buyers, but that's not always the case. Homes sell well year round (especially here in sunny SoCal), and often the conditions of the market could change. Figure out when is the right time for you to go on the market.
Buyer Tips:
1. Limit Spending - Try to limit your credit card purchases and any large purchases for that matter.
2. Find Out How the New Tax Bill Affects You - There are some changes that you'll want to get familiar with before going all in.
3. Maximize Your Savings - Set monthly spending and savings budgets. As difficult as it may be, don't dip into that savings account. Commit to putting a certain amount aside for your down payment. You'd be surprised at how quickly it adds up if you just stick with it!
4. Get Pre-Approved - If you spoke with the bank and got one of those "Pre-Qualification" letters without doing any grunt work digging up your financials, that piece of paper is worthless. Take the time to sit down with a lender and get yourself pre-approved. It's a competitive market out there. Don't play the game with the weakest hand. Once pre-approved, it's like shopping with a credit card.
5. Start Exploring and Be Patient - One of the most exciting parts of buying a home is shopping for one. Start putting your feelers out there. Get a feel for what you like and don't like...and be patient. I can't emphasize this enough. With such low inventory, it may take longer than you hope. Be patient. Trust that the right place will come along and, all the while, by saving more money, you're giving yourself more purchasing power.
Source: https://www.redfin.com/blog/2018/01/new-year-new-house-heres-how-to-prepare-for-the-2018-market.html?utm_source=Iterable&utm_medium=email&utm_campaign=1012196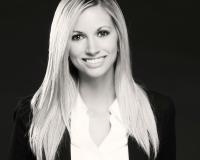 Author:
Liz Peters
Phone:
949-683-5374
Dated:
January 29th 2018
Views:
193
About Liz: An Orange County native and Team Manager of The Kurt Real Estate Group with a heavy background in bo...