10 Ways To Save Money Around The House
Living in Southern California costs us in more ways than one. With hikes in the price of water and electricity, more people are switching to drought tolerant landscaping and solar power. Even then, utilities companies still find ways to gouge you. If you too are cringing every time you open the mail to another bill, you may want to put some of these money savers in place.
1. Smart Thermostats. Keeping a comfortable temp in our homes is one of the biggest pocket drainers. Most of the year we're blasting our AC. A great way to save hundreds is to invest in a smart thermostat that will automatically adjust throughout the day.
2. Low-Flow. You may not know it, but it's now a law in California that all appliances in the home must be water conserving. While this is not a point of sale, it is a point of saving money. Replacing your shower heads with low-flow can save you up to $100 on your water bill.
3. More is Less. Now that you're putting some cash back in your pocket, put it back into your home. This may sound counterproductive, but the more you put towards your mortgage payments, the more you're saving on interest in the long run. This could equate to thousands over time.
4. Unplug. It sounds simple, but so many of us forget to do it...or are just too lazy to. Leaving the toaster or you laptop charger plugged in, even when you're not using it, still uses electricity. Simply unplugging can save you 5-10 percent on your monthly electric bill.
5. Photosynthesis. Some people spend hundreds on the best air purifiers for their home not knowing that simply adding more greenery can do the trick. Not only do plants remove toxins from the home, but they liven up the atmosphere as well.
6. $15 Can Save You 15% or More. Weatherproofing doors and windows can save you up to 15 percent on your heating and cooling costs. The more insulated your home is, the less electricity you need to use. For just $15 you can purchase all the equipment needed to do some weatherproofing on your home.
7. Home Warranty. Many of us have this when we first buy our home, forget we ever had it, and after that first year, never see it again. We forget how important a home warranty can be in saving us money...especially when major systems or appliances fail. A home warranty can save you hundreds on repair or replacement costs. Learn more about home warranties here.
8. Invest in Fans. If you're coastal, the AC isn't a necessity - it's a luxury. Using ceiling fans instead can, again, save you hundreds. Compare 3500 watts of electricity used by your air conditioning unit to 65 watts used by a ceiling fan. Ceiling fans also circulate heat throughout the home so they can save you money in the winter too!
9. Shop from Home. Before hitting the major retail stores for your remodel, look around your own home for ideas. Often times, rearranging furniture or changing the lighting of a space can work wonders.
10. Washing Without Wasting. If you haven't already, consider investing in energy efficient units. If your units work just fine and you're not looking to spend thousands on newer, more efficient ones, wash clothes in cool water and don't overfill the dryer.
Source: http://www.homecarebuzz.com/10-ways-to-save-money-around-the-house/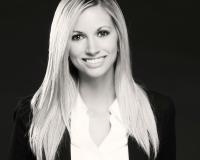 Author:
Liz Peters
Phone:
949-683-5374
Dated:
November 20th 2017
Views:
150
About Liz: An Orange County native and Team Manager of The Kurt Real Estate Group with a heavy background in bo...