11 Surprising Turkey Facts
In light of the holiday that's upon us, here's 11 fun facts about turkeys you might not know.
1. Turkeys most likely got their name from Turkey. There are 2 theories as to how they got their names, both involving the country Turkey.
2. Benjamin Franklin didn't actually suggest that the turkey be the national bird of the US. In a letter to his daughter, he merely stated it'd be better than the bald eagle.
3. Turkeys can be pretty aggressive, especially during mating season. In fact, the males are known for attacking much larger animals (or even humans) during mating season to impress the females.
4. Wild and domestic turkeys are the same species.
5. Only male turkeys gobble.
6. If you still can't tell the males from the females, check their feces. Straight stool is an indicator it's a male. Spiral stool comes from a female.
7. Wild turkeys are fast. They can reach up to 25 mph on land and 55 mph in the air.
8. Wild turkeys roost in trees.
9. Never underestimate the snood (the red droopy thing on the top of their beaks). Female turkeys find a long snood on a male turkey to be more desirable. Therefore, male turkeys with long snoods tend to be leaders.
10. In the 1930's turkeys faced extinction. At that time, it was estimated that only 30,000 were living in the US due to hunting and habitat destruction. Restoration of the wild turkey population took years.
11. The history of the presidential turkey pardoning is muddled. There is talk it could have started with Abe Lincoln when his son pleaded for the bird's life, or when John F. Kennedy sent the bird back, or when Richard Nixon sent the bird to a petting farm. However, the actual ceremony itself began with George H.W. Bush in 1989. Since then, the US president pardons one turkey from the dinner table per year.
Source: https://media.mnn.com/assets/images/2017/11/TurkeyWithFeathersOutAtSunset.jpg.838x0_q80.jpg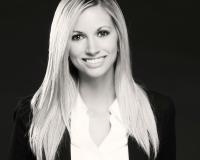 Author:
Liz Peters
Phone:
949-683-5374
Dated:
November 22nd 2017
Views:
149
About Liz: An Orange County native and Team Manager of The Kurt Real Estate Group with a heavy background in bo...