3 Methods To Organizing Your Home And Life
Have too much stuff? Most of us do. We have an attachment to our things. That's not unusual. However, holding on to too much stuff can begin to make our lives feel cluttered. Sometimes we have to let go. Purge, cleanse, whatever you want to call it. With a new year quickly approaching, now's the time to get started.
1. Feng Shui - This Eastern philosophy is driven by the principle of harmony and balance between an individual and their environment. Good Feng Shui brings an overall sense of awareness and well-being into your space allowing for prosperity. Small changes to colors, decor, arrangement of furniture, even a new door are all believed to promote happiness, health, wealth, and positive energy.
2. The KonMari Method - The famous Japanese organizer Marie Kodo believes you can drastically alter and improve your life by tidying up. This method is a two-step approach. First, you take all your possessions and categorize them. Lay them out beginning with clothes and ending with sentimental pieces. Second, hold each item in your hand and determine whether or not it brings you joy. If not, then let it go.
3. The 90/90 Rule - Also known as "Minimalism," this concept of home organization also relies on a two-step process consisting of two simple questions. Separating out each belonging, first ask yourself, "Have I used it within the last 90 days?" Second, ask yourself, "Will I use it in the next 90 days?" If the answer is no, then it's time to say good-bye.
There are many different organizational methods you can follow to declutter your life. Choose the one that's right for you and get going. The important thing isn't necessarily the act itself, but the happiness it will bring you once you've rid yourself of the old to make room for the new.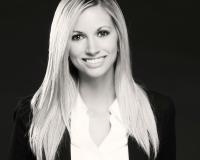 Author:
Liz Peters
Phone:
949-683-5374
Dated:
December 29th 2017
Views:
199
About Liz: An Orange County native and Team Manager of The Kurt Real Estate Group with a heavy background in bo...