6 Tips For Energy Awareness Month
October isn't just the month of pumpkin-flavored goodies and Halloween treats - it's Energy Awareness Month. Let's face it, we should all be reducing our energy consumption. Each month we waste thousands of kilowatts and then that bill comes in the mail, and our jaws drop. Stop the jaw dropping and be more environmentally conscious this month and for the months to follow. Here are a few tips how you can do your part to reduce energy consumption.
1. Unplug electronics when you're not using them. This may sound obvious, but it's shocking the number of electronics we leave plugged in. I too am guilty of it. Next time you unplug your phone from the charger, take the extra 5 seconds to unplug it from the wall.
2. Insulate your water heater and turn down the temp to at least 120 degrees.
3. Replace bulbs with LED's.
4. Replace your thermostat with a programmable unit if you don't already have one and do energy audits. Hold yourself accountable!
5. Find and seal any air leaks in windows, doors, weatherstripping, etc. as we go into the winter months.
6. Close fireplace dampers when not in use.
To read up on more home energy saving tips and tricks, click here.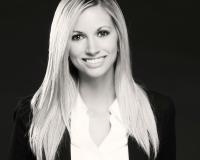 Author:
Liz Peters
Phone:
949-683-5374
Dated:
October 12th 2017
Views:
77
About Liz: An Orange County native and Team Manager of The Kurt Real Estate Group with a heavy background in bo...