6 Ways Homebuyers Mess Up Getting A Mortgage
It might be your first time getting a mortgage or your third time, or maybe you're refinancing. Whatever the case may be, the process can be stressful and confusing. Most of us do this only a few times in our lives so we're no experts. Instead we have to rely on those that are and even they too agree that it can often be a struggle - ask any lender. A lot can go wrong when you're going through the mortgage process. That's why it's key to find a lender you trust and can rely on to help you through the process. If you're going to be getting a mortgage now or anytime in the future, it's best you know these six pitfalls beforehand.
1. Getting pre-qualified rather than pre-approved.
While pre-qualification and pre-approval may sound alike, they're entirely different. As we've touched on in previous blogs, pre-qualification is worth the paper it's written on. Essentially, it's worthless. Pre-approval on the other hand requires that you provide the lender with your financials (proof of income, bank statements, etc.) and an underwriter will do a preliminary review, issuing you a written commitment of financing up to a certain amount. Take that one step further, and you have desktop underwriting which is basically like shopping with the bank's credit card. In this market, don't go buying a house with only a pre-qual letter. First of all, your offer will look much weaker compared to others so you may not even get the house. Secondly, you may not actually be able to get the amount you offered on the home and nobody likes falling out of escrow.
2. Meeting with only one mortgage lender.
As I stated in the beginning, finding someone you trust is crucial. Don't just go with the first person you meet. Even if you do feel good about them or they came highly recommended, it's always best to meet with several lenders before choosing. This holds them true to their numbers and gives you an idea of what other programs may be available.
3. Moving money around.
To get pre-approved you have to show enough money in reserves to cover the down payment. Although you do show this up front when getting pre-approved, you still have to go through underwriting and the underwriter will check that those reserves have remained the same. Suddenly moving money around, whether that be taking large sums out or putting large sums in, is a huge red flag to the underwriter.
4. Applying for new lines of credit.
Don't apply for a new credit card or line of credit while buying a house. Each hard credit inquiry docs your score five points. Worse than that, a lender doesn't want to see that you're borrowing money for different things all at once. This tells them that you're desperate for money and that you may not actually be able to afford the home.
5. Changing jobs.
Lenders want to see that you've had at least two years of consistent income. Changing jobs while you're in escrow is another big red flag to the underwriter. Granted, we can't always control such changes, so, if you're forced to change jobs, contact your loan officer immediately. It may be that all you need is a written letter of employment from your new employer.
6. Waiting for that 20% down payment.
Why would you jump into something before you have that golden number? A few reasons. For starters, we're seeing interest rates rise with home prices. Therefore, waiting may actually be putting you further back. Secondly, there are other ways to get into a mortgage with less than 20% down without paying PMI (Private Mortgage Insurance). Look into down payment assistance programs to capitalize on currently low rates.
Source: https://www.realtor.com/advice/finance/ways-home-buyers-mess-up-mortgage/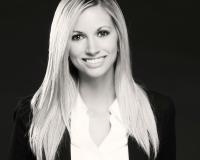 Author:
Liz Peters
Phone:
949-683-5374
Dated:
February 23rd 2018
Views:
476
About Liz: An Orange County native and Team Manager of The Kurt Real Estate Group with a heavy background in bo...