Budgeting To Buy A House
While this applies to any homebuyer, first time or third, first-timers will want to listen up. Since many Millennials are choosing to buy over rent, it's important to prepare for what will likely be their largest financial investment. Sure, depending on the loan you secure, you're going to need somewhere between 3-20 percent of the purchase price as a down payment. However, this isn't the only capital you should be accounting for. When purchasing a home, there are many other costs involved which are important to make note of. You may have the 20 percent to put down, but if that is everything you have saved, how will you afford the move, insurance, repairs that are bound to arise? Before you start looking at homes, it's important you first budget it out so you don't have any false assumptions of what you can afford.
1. Down Payment. This is listed first because it is the most obvious and the first thing that any buyer thinks about when purchasing a home. Depending on the loan you secure, this may be anywhere from 0 to 20 percent of the purchase price. Yes, there are 100 percent financing options. Before getting too excited, you'll want to sit down with several different lenders to see what kind of loans they have to offer you. Anything less than 20 percent down typically means you'll be paying PMI (or mortgage insurance) on a monthly basis. Find out what's available to you, weigh your options, and get pre-approved.
2. Moving Expenses. This one is a little less obvious to some. While it may be a thought in the back of your mind, for many it's nothing more than a thought. Turn this thought into a serious consideration. Whether you're moving down the street or across the country, there's bound to be some moving expense. Figure out approximately what this cost will be so you can factor it in to your expenses.
3. Closing Costs. Here's something most buyers don't think about. In order to close escrow on a house, there are a number of closing costs you'll need to pay at the close of escrow. This is ON TOP of your down payment. Closing costs include: title and escrow fees, lender fees, etc. Generally, you can plan for about 1 percent of the purchase price of the home in closing costs.
4. Home & Mortgage Insurance. You will definitely need homeowner's insurance to protect this new investment of yours and, again, depending on the loan you've secured and how much money you're putting down, you may need to pay mortgage insurance as well.
5. Property Taxes. Here's a fun one that most first-time homebuyers don't think about. In fact, many home buyers across the board don't think about it. Look into the property tax rate in your area so you know how much to expect. Depending on where you live, you may be able to pay in installments.
6. Repairs & Maintenance. We saved this one for last because it is usually the last thing homebuyers think about. When you buy something "new" you don't expect to have to repair it. Think again. Just like buying a car, there are plenty of systems in the house that can fail on you. This is why you want to be sure that, as a buyer, you're protected with a home warranty. In the state of CA, it is customary that the seller pay for the first year of the buyer's home warranty. After that, it's up to you. You'll want to ensure you have a stash of cash for any maintenance or repair needs should some major system in the home fail.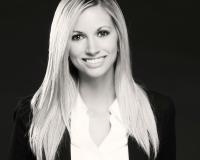 Author:
Liz Peters
Phone:
949-683-5374
Dated:
March 28th 2018
Views:
319
About Liz: An Orange County native and Team Manager of The Kurt Real Estate Group with a heavy background in bo...