CA Home Prices On Track To Hit Record High In 2018
Home prices have been going strong for the past 5 years and forecasts say this will continue, beating the record highs during the housing bubble. Though this may sound worrisome, prices are still below pre-recession records when taking inflation into account. The California Association of Realtors (CAR) forecasts an increase of 4.2 percent in 2018 and the number of houses sold will be up 1 percent. Though the market seems to be full steam ahead, prices are not accelerating as quickly as in past years, signifying that the increase could be slowing, but definitely not stopping anytime soon.
All this considered, the real question is why haven't home sales increased while jobs and income have? We can attribute this to a few things: older home owners holding on to their homes, not enough homes for the demand, and affordability for younger buyers. A lack of inventory and affordability has put such a lid on the housing market that there are less transactions today with over 39 million people living in California, than there was with just a mere 10 million. That's pretty alarming considering most homeowners should be more motivated to sell with prices increasing the way they are.
Lower-end homes are disappearing in affect widening the affordability gap for younger home buyers and a lack of new building is stymieing the growth potential of California's housing market. This is pushing people out of central hubs and even out of state. Fortunately, rates have been low, incentivizing buyers, but CAR does expect these too to rise in the coming year. For those thinking of buying, now is the time to get in. Waiting will only mean greater sales prices and possibly higher interest rates.
http://www.ocregister.com/2017/10/12/realtors-forecast-modest-gains-in-home-prices-sales-in-2018/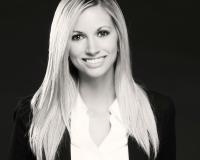 Author:
Liz Peters
Phone:
949-683-5374
Dated:
October 23rd 2017
Views:
172
About Liz: An Orange County native and Team Manager of The Kurt Real Estate Group with a heavy background in bo...