Get Lit With These Designer Lighting Tips
According to Donna Mondi Interior Design, here are 6 tips on how to step up your lighting game to take your home's design aesthetics from average to exceptional!
Tip 1: Layer your lighting. Different levels of lighting fit different moods. Create the mood of a room with different layers of lights from recessed cans, to ceiling fixtures, to floor lamps. Lights in the home fall under three categories: ambient, task, and accent. Ambient lights illuminate the whole space, like recessed cans. Task lighting illuminates one specific area, like a desk lamp for reading light. Accent lighting turns the lighting into a piece of art that accentuates the home, like a chandelier. To make the most of a space, you should be utilizing all three types of lighting.
Tip 2: Say adios to the builder's fixtures. Flush mounts and traditional vanity lights are so lackluster. Think of lighting as the jewelry of the space. Swap out generic lights for something more aesthetically pleasing. You don't have to break the bank doing this either. Though lighting can be expensive, you can find neat fixtures online and in discount retail stores.
Tip 3: Play with scale. Sometimes bigger is better. When you want to accentuate something in the room or make a statement, something big and bold can do the job. Whether it's over a bath, bed, or dining room table, from a big home to a tiny apartment, if you're using one large item, say a chandelier, you'll want to compliment it with all other lighting fixtures smaller in size.
Tip 4: Use dimmers. Dimmers are the key to controlling ambiance. You may want bright lights while you're in the kitchen cooking, but when it comes to hosting a wine and cheese party, you want something softer to set the mood. Dimmers are of great use for all lighting, whether that be in-wall application or desk lamps.
Tip 5: Be strategic with fixture finishes & materials. Finish/material is just as important as size and shape. Don't be afraid of contrast and a little bling. Not everything has to be uniform. Sometimes mixing chrome and brass can actually work the room. You just have to be strategic with your decor and your use of the fixture.
Tip 6: Placement is key. Overhead lighting is typically the most dramatic but keep a few things in mind. You generally want at least 7 feet between the bottom of the light and floor. For ceilings over 8 feet, add 3 inches of hanging per foot. For anything hanging over a table or counter, you'll want at least 30-34 inches of clearance. the last thing you want is your guests turning your chandelier into a crown.
Source: http://www.apartmenttherapy.com/expert-lighting-tips-for-your-home-251966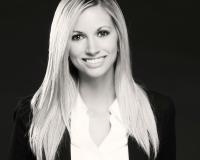 Author:
Liz Peters
Phone:
949-683-5374
Dated:
November 6th 2017
Views:
81
About Liz: An Orange County native and Team Manager of The Kurt Real Estate Group with a heavy background in bo...