Getting Your Home Picture Perfect For Listing
It's no secret that the internet is the first place most home buyers begin their search. Thus, your home's online appearance is just as important as how it looks when someone physically comes to see it. The overall essence of a space captured in photography can make or break a listing. Weak photography equals less showings which in turn equals more time on the market, less offers, and, ultimately, a lower sales price. Any true professional realtor will arrange for professional photography of the home. But great lighting and high quality photos can only do so much. If your home isn't picture perfect (yes, we do mean model-home perfect), all the best photography in the world won't make it look any better. So before you schedule a photo shoot, make a checklist of the following.
1. Crush the curb appeal. You never get a second chance to make a first impression. Homes with poor curb appeal just don't sell as well. This means no lawn mowers, garbage cans, gardening equipment, unravelled hoses, etc. Remove all the junk, plant some fresh flowers, put out a nice doormat, maybe even give your front door a fresh coat of paint, and schedule a gardener to come a couple days beforehand to ensure your yard is in tip-top shape.
2. Have an open door policy. Leaving the front door open while shooting projects a welcoming message in listing photos. It invites buyers in and entices them to see more of the home. The light this brings into the space also creates that open and airy atmosphere buyers look for.
3. Clear the clutter. This is one of the most important things that most sellers don't do a good enough job of. Get rid of the family photos, the collectors items, the kids' trophies, the dog's toys, etc. Clear it out! A week prior to your intended shoot date, do a walk through of each room in the house and make a list of everything you think needs to go. Once you've removed everything on that list, invite your realtor over to make a list of their own. Often it takes an outsider with a completely objective stance and a professional eye to tell you what needs to go.
4. No pets allowed. Not only can your pets not be in the photos, but neither can their crates, toys, litter boxes, food and water bowls, etc. Again, this is clutter. A buyer doesn't care that you have two of the cutest Yorkies on planet earth. For all you know, they may be more of a cat person. It's best to say, just put it away. Anything that may leave a pet odor in the home is a big no-no for showings anyhow so just leave it in the garage.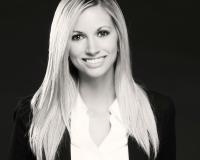 Author:
Liz Peters
Phone:
949-683-5374
Dated:
November 28th 2017
Views:
57
About Liz: An Orange County native and Team Manager of The Kurt Real Estate Group with a heavy background in bo...