Rising Prices Leaving You In A Better Position To Rent Or Own
Whether you are renting or recently bought a home, it is likely your housing costs have increased over the last year. While it is true, homeowners are being hit harder than before, according to CoreLogic, homeowners do have the benefits of appreciating value and mortgage interest depreciation that renters don't. Since 2010 there has been a steady increase in rents which hit a peak in February of 2016. These increases have since decelerated, but incremental increases are still occurring with single family residences and condos up 3 percent year-over-year.
Though geographically variable, rent increases are happening across the board, being brought down a bit by the high-end rental market. Comparatively, home prices too have been rising. Buyers are looking at a 6 percent increase over the past year, with the most recent homebuyers taking on mortgage payments seeing rises up to 10 percent. Affordability for buyers is more complicated to assess taking into consideration the rise in mortgage rates as well. So, while home prices increased 6 percent, the typical payment with mortgage rate increases included was up about 10 percent.
CoreLogic's forward-looking Home Price Index suggests 3 percent over the next year while real disposable income will increase on average 3.6 percent. This means more of people's income will go towards their mortgage payments. Although Congress is proposing a tax reform bill that would change mortgage interest deductions, the value of having an appreciating asset and the current tax deductions definitely make home ownership advantageous for those spending a little too much on rent in Orange County.
Sources: http://www.mortgagenewsdaily.com/11082017_housing_affordability.asp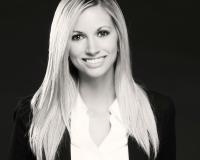 Author:
Liz Peters
Phone:
949-683-5374
Dated:
November 13th 2017
Views:
156
About Liz: An Orange County native and Team Manager of The Kurt Real Estate Group with a heavy background in bo...