Tips For Preventing Fires In Your Home
Amidst all these tragic wildfires, it is important to remember that fires can also be caused from within your home. 105 degree days with Santa Ana winds aren't the only cause of a fatal fire in California. According to the National Fire Protection Association, there were more than 358,500 home fires between 2011-2015 resulting in $6.7 billion in damages. Take the necessary precautions and follow these fire prevention tips.
Avoid putting any drapery or decorative towels near cooking appliances, particularly your stove. Open flame or not, any heating appliance should never be in the midst of flammable objects or left unattended. Unfortunately, the kitchen is the source of most house fires. Next time you think about leaving the stove or oven for a few minutes to heat, thing again. These appliances should never be left unattended.
While cooking, it's best have a lid close by to smother any flames. Oil and fire like to ignite. Having the heat too high can be hazardous. Whether you're an expert chef or you're Scott Calvin in The Santa Clause, have something ready to put out a wild flame if need be.
Space heaters, chimneys, and fireplaces are also common causes of house fires. When purchasing heating equipment like heated blankets and space heaters, be sure they have automatic shut offs and keep your space heater a safe distance from any bedding or drapery. Chimneys should be professionally cleaned and inspected at least once a year.
It is California law that you have smoke alarms in every room and hallway of your house. Don't skimp on this important $20 gadget. And if the battery dies, don't disassemble it and stash it in a drawer. Yes, the chirping drives us nuts, but it's there for a reason - so you replace the batteries! It's important you have working smoke detectors. Period.
Have a fire escape plan. We can't emphasize enough how important it is to have an escape route mapped out and a meeting place for you and your family. Whether you have a family of 5 kids or just your 2 dogs, have a plan for getting yourself and your loved ones out of the house safely in case of an emergency. Identify 2 possible exits from your home in case of a fire and practice the plan. Hopefully, you never actually have to use it, but generally these things happen when you least expect it.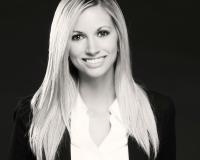 Author:
Liz Peters
Phone:
949-683-5374
Dated:
October 26th 2017
Views:
18
About Liz: An Orange County native and Team Manager of The Kurt Real Estate Group with a heavy background in bo...