Why You Should List During The Holidays
Though the listing your home and planning to move during the holidays may sound stressful and overwhelming, here are a few good reasons why you'd want to reconsider.
1. Serious buyers. Need I say more. If a buyer is looking during the holidays, they're not a "looky-loo." These buyers generally are facing some sort of time constraint.
2. Less competition. Most people don't want to sell during the holidays, therefore, there is less inventory out there for these motivated buyers to choose from.
3. Houses show better when dressed up in their holiday decor. Your house just instantly became 10 times homier and inviting to prospective buyers.
4. Basic laws of economics. Less inventory means more demand and the greater the demand the greater the price. Waiting until the new year to sell means you'll be selling at the same time as everyone else, driving down your price.
5. Even if you need time to move, there are options like seller rent back, where you can lease a month or two from the buyer.
6. Holiday buyers are more emotional buyers and are, therefore, more often willing to pay asking price.
7. Some buyers need to buy before the new year for tax reasons. Again, very motivated buyers.
8. Buyers have more time to look for a home when they're off for the holidays.
9. January is typically the big month for employees to start new jobs. They can't wait until then to move so if your house isn't on the market, your missing these very serious buyers.
10. You can still have your home on the market during the holidays without feeling inconvenienced by limiting showing days or times. Don't make it impossible to show, but buyers will be understanding.
Source: http://blog.realvolve.com/10-reasons-why-your-clients-should-list-during-the-holidays-free-template?utm_campaign=Blog&utm_source=hs_email&utm_medium=email&utm_content=58334443&_hsenc=p2ANqtz-8aVPPKiB1iH5PtPl72vfk8lyvRub-beuejIlHdBBEaEAKGlTxhvZ98FvcTDbxApEGSi5TWpiIOklr5UsmtL5XQNJ8e9A&_hsmi=58334443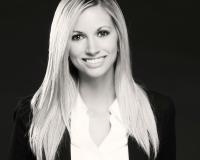 Author:
Liz Peters
Phone:
949-683-5374
Dated:
November 10th 2017
Views:
18
About Liz: An Orange County native and Team Manager of The Kurt Real Estate Group with a heavy background in bo...