Leasing Your House The New American Dream
With the average California home price at its highest point this year, more people are opting to rent instead of own, leading to a mushrooming effect in the leasing market. In Southern California, detached single family rentals increased 29 percent over the last decade. Compare that to just a 13 percent increase in apartment units.

The state as a whole saw a 27 percent gain to 1.8 million homes for lease. That means approximately 1 in 4 houses in California is a rental. So why is the leasing market for single family homes increasing so rapidly? The answer is simple. People don't generally prefer to rent. Most Americans would rather put that monthly payment towards an equity investment, but many can't afford to. More than 90 percent of tenants have financial obstacles to buying. Therefore, families in need of more space, better school districts, etc. are turning to their only option...renting.
Landlords, on the other hand, range from large hedge funds, to private investors, to retirees hanging onto their properties because of the high demand and gain in appreciation. A growing number of homeowners are choosing to rent out their properties rather than sell to avoid capital gains. Now with rent rates escalating, many homeowners can cover their mortgage and then some, so why not make a profit?
Today, the American Dream of owning a home is so far out of reach for many Americans, especially in places like Southern California where prices are some of the highest in the nation. The dream of having a home hasn't gone away, the way of obtaining it has simply shifted. Rather than investing in real estate for the pride of homeownership and the investment in equity, more people are turning to renting just so they can have a single family residence to call home.
Another reason for the growing number of renters is the idea of testing out new neighborhoods. Many buyers are relocating and they don't want to make such a huge investment in a place they're not sure they are even going to like or stay in. Renting allows them to feel out the neighborhood and get a sense for where they may want to buy or move to. They may not have the capital now, but in a few years they will be ready and crossing their fingers home prices will come down to help them get into a place they can afford.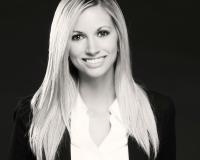 Author:
Liz Peters
Phone:
949-683-5374
Dated:
July 9th 2018
Views:
532
About Liz: An Orange County native and Team Manager of The Kurt Real Estate Group with a heavy background in bo...