Need A List Of Vendors You Can Rely On
Managing over 50 properties throughout Orange County and preparing over 30 listings per year, coordinating everything from pre-listing repairs to repairs requested through escrow, homeowners are always asking for recommendations. It's tough to find a vendor you can count on. Every homeowner at some point needs one. Whether it's the AC that stops working, or a backed up main line, maintaining a home is work and it requires the right professionals to do the job.
Sure, you can turn to Yelp for answers. Many times, if you do your due diligence and find someone with over 100 5-star reviews, read up on the good AND the bad, get a few quotes to compare their pricing, then you can find the right guy for the job. But that's a lot of work. I've done it. After all, I don't just hire anyone. That's my minimum criteria for picking a random vendor. I look up three reputable companies on Yelp - reputable meaning they have over 100 5-star reviews and their bad reviews are not off-putting (everyone has haters and people like to complain). I then compare their pricing and go with the one that seems the most professional and experienced yet fair. Again, it's a lot of work.
Many of us ask family or friends for a recommendation and, sometimes, that still isn't good enough or they just don't have one. That's why I've created my own site for homeowners, clients, family, and friends alike to use for their maintenance needs. Whether it's roofing, plumbing, painting, heating/AC, or just a small odd job for a handyman, we've got you covered - https://homekeepr.com/join/liz-peters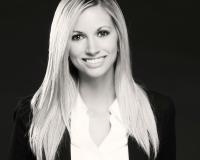 Author:
Liz Peters
Phone:
949-683-5374
Dated:
May 2nd 2018
Views:
10
About Liz: An Orange County native and Team Manager of The Kurt Real Estate Group with a heavy background in bo...