Proposed Solar Mandate Could Add Over 10k To Home Cost
Will California be the first state to require that new homes come equipped with solar panels? The California Energy Commission has proposed a mandate for all single family homes built after January 1, 2020 to come with solar arrays in order to help the state's fight against global warming. The rule would also apply to new multi-family residences up to three stories high.
This mandate would surely boost the solar industry, which has seen a loss in jobs over the last year, and it would help California get closer to attaining its goal of zero net-energy buildings. However, while all this sounds great for the environment and reducing our carbon footprint, this change would come with a cost...$10,538 to be exact. Not to mention, this cost would be hitting a state currently suffering from a housing affordability crisis.
Sure, going solar can save money on your utilities bills - savings upwards of $16,000 supporters claim. However, housing developers have concerns. Not all structures are built to support solar. After review, the Commission agreed that buildings with small or shaded roofs could use other energy-efficient measures inside the home as a substitute for solar.
California has been a leader in energy-efficiency measures beginning in the 1970s and, as a result, electricity demand has remained rather flat. To further these efforts, in 2007, the Energy Commission and California Public Utilities Commission set a goal of having all new residential construction be zero net-energy by 2020.
After 2007, a growing number of homeowners began turning to solar as an alternative to offset outrageous utilities costs. Today, about 20 percent of new homes in California are built with rooftop solar. That being said, 2017 was a tough year for the solar industry as California saw an unusually long rainy season and state regulatory changes drove down solar installation. Then, in January of 2018, President Trump imposed another setback on the solar industry by putting a temporary tariff on imported solar panels. This pushed up the price of newly installed solar arrays, driving down demand.
In light of these changes, the Commission revised its calculations, but still found the mandate to make financial sense. It would be an important step towards fulfilling the California law which calls for the state to cut its total carbon emissions 40 percent below its 1990 levels by 2030.
The mandate is a key measure to reduce greenhouse gas emissions in the building sector, which is second highest behind transportation. The state has already employed strong policies in transportation, but it feels it's time to step it up in the building sector.
Source: https://www.sfchronicle.com/business/article/Solar-panels-on-homes-soon-could-be-required-in-12894398.php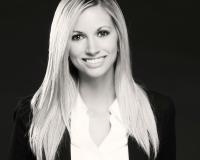 Author:
Liz Peters
Phone:
949-683-5374
Dated:
May 14th 2018
Views:
58
About Liz: An Orange County native and Team Manager of The Kurt Real Estate Group with a heavy background in bo...