Pros And Cons To Paying Off Your Mortgage Early
Most conventional loans come with a 30-year term, some only 15 years. However, that doesn't necessarily mean you have to wait that long to pay it off. Some people get a 15-year loan because they're expecting a significant increase in disposable income and they'll be able to pay it off sooner. But this begs the question, is paying it off early a good financial move?
Most people would probably answer with a resounding YES, but just as there are many advantages in doing so, it's important to know some of the disadvantages. Let's start with the bad news first.
Cons
1. Loss of tax benefits. Paying off early means you'll lose the mortgage interest deduction on your taxes. Contributing the extra funds to something like your 401K will offer you more tax advantages.
2. Reduced liquidity. Cashing in on your home equity is more difficult than accessing a new savings account or rainy day fund.
3. Starving yourself of savings. For most, paying a mortgage off in full means exhausting all savings and investment resources. Nobody wants to be house poor.
Don't get discouraged. If you have the cash and are considering a pay-off, here are some of the pros you may already be aware of.
Pros
1. More cash flow. It goes without saying that, once your mortgage is paid off in full, you have far fewer overhead costs allowing you more disposable income.
2. Reduced financial stress. Number one goes hand in hand with the stress of finances. Eliminating a mortgage bill is a huge weight and worry lifted off your shoulders...especially if you are in an industry with unpredictable future income.
3. Increased equity in the home. Once you own the home outright, all that appreciated value is now your equity. You can turn around and sell it, rent it out, or do with it as you wish.
Considering paying off your mortgage early or at least paying it down? There are a few different routes you could take. Refinancing is a good way to reduce your loan term and pay it off in less time. You can also look into accelerated payment plans or consider using some other investments to pay down your mortgage. Either way, it's best to explore all your options to make the most financially sound decision.
Source: http://symbolicholdingsgroup.myhomehq.biz/pros-and-cons-of-paying-off-a-mortgage-early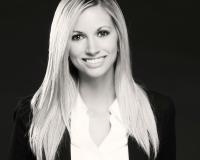 Author:
Liz Peters
Phone:
949-683-5374
Dated:
May 3rd 2018
Views:
278
About Liz: An Orange County native and Team Manager of The Kurt Real Estate Group with a heavy background in bo...