What To Expect In 2018
Ditch the stress of data surveying and number crunching. We're here to save you time and hopefully relieve you of some of your worries by giving it to you straight. Here's our quick and dirty forecast for the market in 2018. But, before beginning, note that this is just a forecast. We don't have a crystal ball...though wouldn't that be nice!
US economic and job growth will continue to expand.
Rates may rise in response to growth and Fed policy.
Affordability challenges will continue.ac
Boomers aren't going anywhere (many aren't moving and most of those that do will be leasing).
Millennials will be moving and starting to buy.
Inventory/listings will remain low.
More owner-occupied units will become rentals.
Answers to your questions:
Q; Isn't tax reform going to hurt us with changes in mortgage interest deductions?
A: The short answer - not significantly. Let me tell you why. First off, both sides still need to come to consensus so we're still unsure what that change is going to look like. Worst case scenario, if they take it down to $500,000 this really only equates to a few thousand from your bottom line. Though it will have some impact and sales may decline, the ripples should be small here in Orange County because, at the end of the day, this isn't going to prevent buyers from purchasing a home.
Q: How is the market?
A: It's complicated. Generally speaking, consumers outlook on the overall economy is up and continuing to increase. As of November, the Consumer Confidence Index is at a 15-year all time high. Properties are going fast as there is far more demand than supply. While this has driven up prices, interest rates are spectacularly low.
Q: Who is buying in CA?
A: 31% of buyers are Millennials, 40% are Gen Xers, 24% are Baby Boomers, and 4% are the Silent Generation (72 years and older). The median age of buyers in the bear flag state is 45.
Q: Who is selling in CA?
A: 11% of sellers are Millennials, 27% are Gen Xers, 48% are Baby Boomers, and 14% are the Silent Generation. The median age of sellers is 57.
Q: Aren't there a lot of international buyers?
A: While in certain markets (like parts of Orange County) the answer is yes, there are a good amount of buyers from around the globe, as a whole, the number of international buyers in CA has dropped to the lowest level in 9 years. Only 3% of all transactions are with international buyers. 71% of them are buying in Southern California.
Q: Why is there so little inventory?
A: People just aren't moving as much as they used to. Long-time homeowners (our Baby Boomers) are staying put due to several factors: capital gains hit, low property taxes, low interest rates, or a fear of not being able to afford to move. Meanwhile, more and more Millennials are looking to buy and an increasing number of people continue to relocate here seeking the California lifestyle and an OC address. However, all that said, the number of people leaving California is also at its highest since 2007.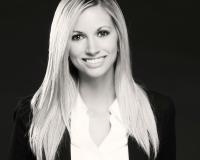 Author:
Liz Peters
Phone:
949-683-5374
Dated:
December 8th 2017
Views:
470
About Liz: An Orange County native and Team Manager of The Kurt Real Estate Group with a heavy background in bo...