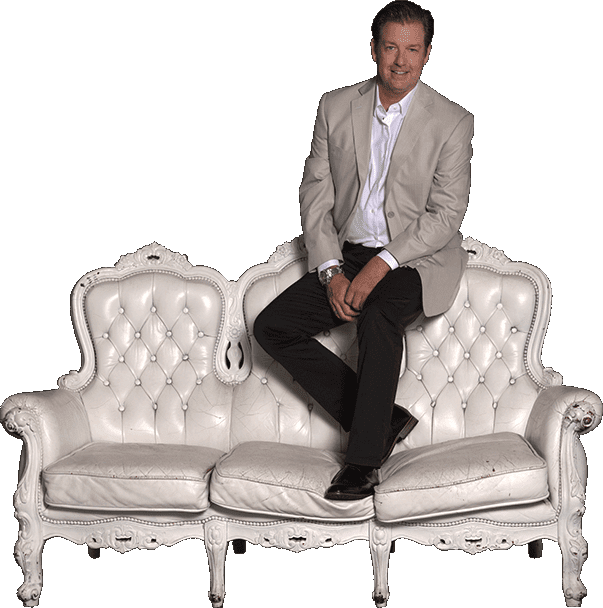 Meet Kurt Galitski,
your new best friend.
Distinctive Strategies that Deliver Record-Setting Results
When you combine Kurts passion and knowledge of the real estate market, you really gain an appreciation for what makes Kurt different. But what truly sets him apart from the crowd are his 5 distinctive strategies…
For Kurt, getting into real estate was not an accident, it was a deliberate and calculated decision to deliver a better experience to home buyers and sellers than they have ever received before. Today, you could ask any one of hundreds of clients, read his Yelp reviews, or look at his track record of being featured in Orange Coast Magazine in excess of six Consecutive years and you too will say mission accomplished.
Learn More
OUR TEAM MEMBERS
Liz Carlson
LIZ CARLSON Realtor | Team Manager | License ID: 02035164
Liz's aptitude for real estate can be attributed to the fact that she is in it because she truly cares about helping people. Her fulfillment in a transaction comes when she's delivering the best service to her clients. She will go above and beyond and will settle for nothing less. Once she takes you on as a client, you become like family. Every client is valued as if they are the only client and it is this attentiveness that sets her apart. She will do everything in her power to deliver to her clients all that they could want and more. Her clients consider her an instrumental part of their home buying and selling journey before, during, and after. Just read the reviews. Liz sets the bar high.
The bond she has with her clients is unbreakable because she takes the time to educate her clients through every part of the process. If there is one thing that matters most to Liz, it's her clients' happiness, and she understands that their happiness comes from knowing what to expect and having those expectations met. Liz ensures her clients know more about real estate than they ever thought they would and this is what keeps them coming back. Her background in marketing, property management (she actively manages over 50 properties in the Orange County area), transaction and team management makes her a force to be reckoned with. She is nothing shy of a true professional.
Justin Burnham
JUSTIN BURNHAM | Realtor Associate | License ID: 01706233
Justin Burnham is a real estate veteran of over 10 years. As a life-long resident of Orange County, Justin has a deep knowledge of its neighborhoods, schools and business areas. This, along with his strong work ethic and positive attitude, will enables him to assist anyone with their real estate requirements, whether buying or selling. Born in Huntington Beach and raised in Villa Park, Justin's family moved to Balboa Island where they continue to live to this day. The Burnham family have called Eastside Costa Mesa home since 2000. He is an integral part of the service experience at The Kurt Real Estate Group and strives to make your experience a rewarding and pleasant one – he"s always looking forward to serving you.
WHY WORK WITH US
Discover the difference.
What Our Clients
Are Saying
MaiKai is a great agent. He responded quickly to all of our texts and emails and got us a great deal on our new home. He gave us great recommendations, was extremely helpful throughout the entire process, and ended up being a great friend. We would absolutely use him when we buy our next home!
Vanessa Sunshine
Kurt and his group were amazing in assisting me with the sale of my home. The whole team is professional, courteous, and on the ball with everything. Kurt happens to be a personal friend of mine and my admiration of him was just heightened with my experience. The transaction had a couple hiccups (not on my end) and Kurt and Liz handled every issue with confidence, speed, and complete resolution.
Becky S.
Kurt and his team where very easy to work with! I couldn't have asked for a better team to work with. Communication was great, Kurt and his team were right in it and very responsive! Thanks guys, looking forward to working with you guys again in the future!
Arturo H.
Kurt, is an extremely attentive and effective Realtor who helped me and and wife find the perfect home. We looked at just under 100 houses in 6 or 7 different neighborhoods for three months. We're talking weekends, weekdays, mornings, evenings… We were often looking morning to evening!
Patrick B.
Kurt Galitski is awesome. We needed our home sold as soon as possible. We sold our home in a month and a half. Kurt kept us advised about everything. We were advised by phone calls,texts, and emails through every step of the way. If in the future that I need to buy a home or anyone needing a realtor in the Orange County area I will refer Kurt Galitski
Stephanie S.
Kurt Galitski and his team are awesome to work with! We bought our Huntington Beach home in a really hot market with multiple bidders. We were VERY impressed with Kurt's negotiating skills, follow up and professionalism to get the deal done. Without his experience and expertise I'm confident that we would not be enjoying our beautiful home today, THANKS Kurt Real Estate Group!
Tara W.
JOIN OUR NETWORK
Keep up to date with the latest market trends and opportunities in Los Angeles.