CA Adopts New Water Restrictions for 2022
By Kurt Real Estate Feb 10, 2022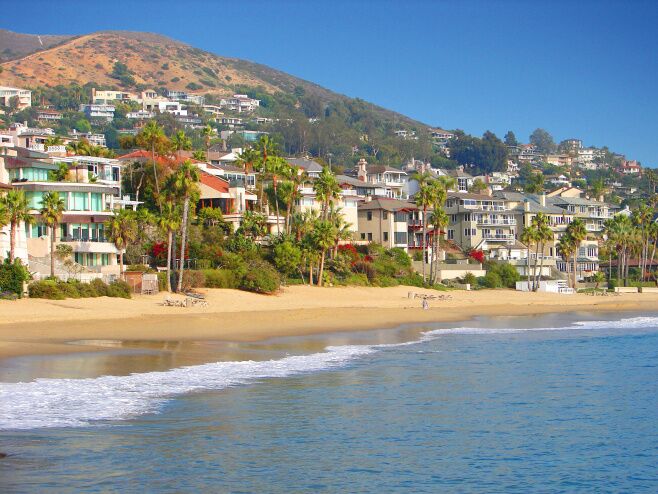 For the second time in a decade, Californians will face mandatory restrictions governing their outdoor water use as we endure another drought. The rules adopted on Jan. 4th by the State Water Resources Control Board are— no watering lawns for 48 hours after a rainstorm or letting sprinklers run onto the sidewalk. It could take effect as soon as the end of the month.
Daily fines could be as high as $500, though regulators say they expect such fines will be rare, as they were in the last drought. The action comes as Californians have failed to meet a voluntary 15% reduction in water use compared to last year.
Between July and November, the state's water usage went down just 6%. The new restrictions follow an extremely wet December, but state officials warned may not continue during the winter months that normally are the state's wettest.
The state Dept. of Water Resources announced Tuesday that recent storms will allow the resumption of hydropower generation at the Oroville Dam, which was halted in August due to historically low lake levels.
Despite the rain, significant parts of the state's water system are still under stress from the extremely dry conditions earlier in 2021 that dropped many of California's largest reservoirs to record and near-record lows.
Regions north of the San Joaquin River, including Sacramento and San Francisco, used between 17% and 26% less water than November 2020, while Los Angeles, Orange and San Diego counties that account for 55% of the state's population used nearly 1% more, according to state data.
Among the water uses that won't be allowed under the new rules:
1) outdoor watering that results in excessive runoff into the street and sidewalks;
2) using water for landscaping and irrigation during the 48 hours after storms that bring at least .25 inches (.63 centimeters) of rain;
3) washing cars with hoses lacking shut-off nozzles;
4) using potable water to wash driveways, sidewalks, buildings and patios and for street cleaning or to fill decorative fountains or lakes.
There are some exceptions. For example, trees in street medians can be watered, while turf cannot. The rules take effect once an administrative review is completed.
Though much of the U.S. West is in drought, no other western state has adopted statewide restrictions on residential water usage. Instead, its local governments and water agencies in places like Denver and Las Vegas setting policies about when people can water their lawns.
Such restrictions were just one piece of the state's conservation approach, which also included incentives for Californians to rid of lawns in favor of drought-resistant landscaping.
Today, California's overall water use is lower than it was when the last drought began.
The Kurt Real Estate Group Inc. Call Them Today 877-957-6677
Distinctive Strategies that Deliver Record-Setting Results!
When you combine Kurt's passion and knowledge of the real estate market, you really gain an appreciation for what makes Kurt different. But what truly sets him apart from the crowd are his 5 distinctive strategies…
For Kurt, getting into real estate was not an accident, it was a deliberate and calculated decision to deliver a better experience to home buyers and sellers than they have ever received before. Today, you could ask any one of hundreds of clients, read his Yelp reviews, or look at his track record of being awarded in Orange Coast and Forbes Magazine in excess of ten consecu­tive years and you too will say mission accomplished.
You can call him direct on his cell at 714-957-6677
Kurt Galitski | The Kurt Real Estate Group | Top 2% Coldwell Banker Agents Nationally | BRE# 01348644 | www.KurtRealEstate.com
Source: https://apnews.com/article/science-business-california-droughts-storms-e2d8d3d16ebb033c59b36ade3658d792
Join our network
Keep up to date with the latest market trends and opportunities in Orange County.