Home Inspection 101: What You Must Know Before Hiring an Inspector
By Kurt Real Estate Oct 4, 2023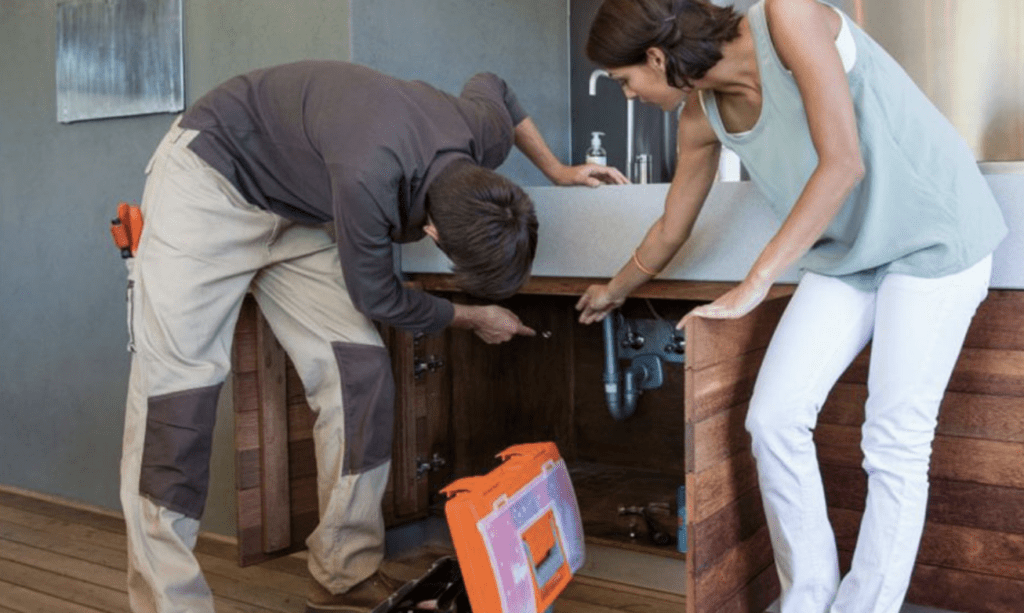 This comprehensive guide will take you through Home Inspection 101, highlighting everything you must know before hiring an inspector. So, buckle up and get ready to become an informed homebuyer! Picture this: You find what seems to be the perfect home – it has everything you've been searching for, from the location to the number of bedrooms and even a backyard for your furry friend. But appearances can be deceiving, and what lies behind those charming walls could spell trouble. That's where a home inspection comes into play. But what exactly does a home inspector do, and why is it crucial to hire one? This blog post will delve into home inspections, uncovering what they entail, why they are essential, and how they can save you from costly surprises. Whether you're a first-time buyer or a seasoned homeowner, understanding the ins and outs of home inspections is vital, and that's exactly what we aim to provide. So, let's dive right in and learn what you must know before hiring an inspector!
What is a Home Inspection?
A home inspection is a thorough examination of a property's condition, typically conducted by a professional home inspector. It is an essential step in the home-buying process as it helps identify potential issues or defects that may not be visible to the untrained eye. The inspection covers various aspects of the property, including its structure, foundation, electrical systems, plumbing, HVAC systems, and more.
During a home inspection, the inspector will assess the property's overall condition and provide you with a detailed report highlighting any areas of concern. This report can help you decide whether to proceed with the purchase or negotiate repairs or price reductions based on the findings.
It's important to note that a home inspection is different from an appraisal. While an appraisal determines the value of a property for mortgage purposes, a home inspection focuses on identifying potential problems and ensuring that you are aware of any necessary repairs or maintenance.
Why is Hiring a Home Inspector Important?
Hiring a home inspector is crucial because it gives you peace of mind and protects your investment. A thorough inspection can uncover hidden issues that may not be apparent during your initial walkthrough of the property. By identifying these issues early on, you can avoid costly surprises.
A qualified home inspector has the knowledge and expertise to spot potential problems affecting your safety or requiring significant repairs. They are trained to look for signs of structural damage, water leaks, electrical hazards, plumbing issues, pest infestations, and more. By identifying these issues before finalizing your purchase agreement, you can address them with the seller.
Additionally, hiring a professional home inspector demonstrates due diligence on your part as a buyer. It shows that you are committed to making an informed decision based on the condition of the property. This can be particularly important if you are purchasing an older home or a property with a complex history.
The Process of a Home Inspection
A home inspection typically involves several steps to ensure a comprehensive evaluation of the property. Here's what you can expect:
1. Scheduling: Once you have an accepted offer on a property, you will typically schedule a home inspection as part of your due diligence period. It's important to coordinate with the seller and their agent to find a mutually convenient time for the inspection.
2. Inspection Day: The home inspector will arrive at the property and begin their assessment on the scheduled day. It's recommended that you accompany the inspector during this process so that they can explain their findings in real-time and answer any questions you may have.
3. Evaluation: The inspector will evaluate various components of the property, including but not limited to:
The exterior: This includes examining the roof, siding, windows, doors, and any visible foundation issues.
The interior: The inspector will assess the condition of walls, ceilings, floors, doors, windows, stairs, and other structural elements.
Mechanical systems: This includes inspecting electrical systems, plumbing systems, heating and cooling systems (HVAC), as well as ventilation.
The basement or crawl space: The inspector will check for signs of water damage or structural issues in these areas.
4. Report Generation: After completing the inspection, the home inspector will generate a detailed report outlining their findings. This report is typically provided within a few days after the inspection and may include photographs or diagrams to illustrate specific issues.
5. Reviewing the Report: Once you receive the inspection report, it's essential to review it thoroughly. Pay close attention to any significant issues or safety concerns identified by the inspector. This information will help you make an informed decision about moving forward with the purchase.
6. Addressing Concerns: If the inspection report reveals any significant issues, you may need to consult with professionals such as contractors or specialists for further evaluation or estimates for repairs. You can then discuss these concerns with the seller and potentially negotiate repairs or price reductions based on the findings.
Remember, a home inspection is not a pass/fail test but rather an opportunity to gain a deeper understanding of the property's condition. It provides valuable information that can help you make an informed decision about your investment.
A home inspection can uncover various issues that may require attention or further evaluation. While every property is unique, here are some common problems that inspectors often encounter:
Structural Issues: This includes cracks in walls or foundations, sagging floors, or uneven settling.
Roofing Problems: Inspectors look for signs of leaks, damaged shingles, or inadequate ventilation.
Electrical Hazards: Outdated wiring, improper grounding, and overloaded circuits are potential safety concerns.
Plumbing Deficiencies: Leaks, water pressure issues, faulty fixtures, and inadequate drainage systems are common plumbing problems.
HVAC System Malfunctions: Inspectors check heating and cooling systems for proper operation and maintenance.
Mold and Moisture Damage: Excessive moisture or mold growth can indicate underlying issues such as leaks or poor ventilation.
Pest Infestations: Signs of termites, rodents, or other pests can be detected during a home inspection.
It's important to note that not all issues identified during an inspection are deal-breakers. Some problems may be minor and easily remedied, while others may require more significant repairs. The key is to understand the severity of the issues and their potential impact on your future home.
How to Find a Reliable Home Inspector
When it comes to hiring a home inspector, it's crucial to find someone who is qualified, experienced, and trustworthy. Here are some tips for finding a reliable home inspector:
Research: Start by researching local home inspectors in your area. Look for professionals who have relevant certifications and memberships in reputable industry organizations.
Read Reviews: Check online reviews and testimonials from previous clients to get an idea of their reputation and level of customer satisfaction.
Ask for Recommendations: Seek recommendations from friends, family, or your real estate agent who have recently purchased a property. They may be able to provide insights based on their own experiences.
Inquire about Experience: Ask potential inspectors about their experience in the field. A seasoned professional is likely to have encountered a wide range of issues and will know what to look for during the inspection process.
Verify Insurance and Licenses: Ensure that the inspector carries professional liability insurance and holds any required licenses or certifications mandated by your state or region.
Taking the time to find a reliable home inspector can make all the difference in ensuring a thorough evaluation of your potential home.
Questions to Ask a Home Inspector Before Hiring Them
Before hiring a home inspector, it's essential to ask them a few key questions to ensure they are the right fit for your needs. Here are some questions you may consider:
What certifications or licenses do you hold? This will help you gauge their qualifications and expertise.
How long have you been in the home inspection business? Experience is valuable when it comes to identifying potential issues.
What does your inspection cover? Ensure that the inspector's scope aligns with your expectations and covers all relevant areas of concern.
Can I accompany you during the inspection? Being present during the inspection allows you to ask questions and gain a better understanding of any issues identified.
When can I expect to receive the inspection report? Timely delivery of the report is crucial for making informed decisions within your due diligence period.
The answers to these questions will help you assess whether the inspector's approach and communication style align with your needs as a buyer.
What to Expect from a Home Inspection Report
A home inspection report provides a detailed summary of the inspector's findings. While each report may vary slightly, here are some common elements typically included:
An Overview: The report will generally begin with an overview of the property, including its address, date of inspection, and relevant details about its size or age.
Detailed Findings: The bulk of the report will outline specific issues identified during the inspection. This may include photographs or diagrams for clarity.
Prioritization of Issues: The report may highlight which issues are more critical or require immediate attention.
Recommendations: The inspector may provide recommendations for repairs, further evaluations, or maintenance to address the identified issues.
Additional Information: Some reports may include general information about the property's systems or maintenance tips for future reference.
The inspection report serves as a valuable reference document that you can refer to throughout the home-buying process. It provides a comprehensive overview of the property's condition and helps you make informed decisions about your investment.
How to Interpret Home Inspection Results
Interpreting home inspection results can feel overwhelming, especially if there are significant issues identified. Here are some tips to help you navigate the findings:
Familiarize Yourself with the Report: Take the time to read and understand each section of the inspection report. Pay close attention to any safety concerns or major structural issues.
Consult with Professionals: If certain issues require further evaluation or specialized expertise, consider consulting with contractors, electricians, plumbers, or other professionals for their opinion and estimates for repairs.
Weigh the Costs and Benefits: Assess the severity of each issue in relation to your budget and future plans for the property. Some repairs may be minor and easily manageable, while others may be more significant and costly.
Negotiate with the Seller: If there are significant issues that need addressing, you can discuss these concerns with the seller. Depending on your purchase agreement and local real estate practices, you may be able to negotiate repairs or price reductions based on the inspection findings.
The key is to approach the results pragmatically and consider the long-term implications of any identified issues. Your real estate agent can provide guidance and support throughout this process.
Negotiating Repairs or Price Reductions Based on Inspection Findings
If the home inspection reveals significant issues that require attention, you may have the opportunity to negotiate repairs or price reductions with the seller. Here are some steps to consider:
Assess the Costs: Get estimates from professionals for repairing or addressing the identified issues. This will help you determine a fair value for any requested repairs or price reductions.
Consult with Your Real Estate Agent: Your agent can guide you through the negotiation process and help you understand your options based on local market conditions and real estate practices.
Present Your Request: Communicate your concerns to the seller in a clear and concise manner. Provide supporting documentation, such as the inspection report and repair estimates, to strengthen your case.
Negotiate in Good Faith: Be open to compromise and consider both parties' perspectives. Remember that negotiations are a give-and-take process, and finding a mutually beneficial solution is often the goal.
The outcome of these negotiations will depend on various factors, including market conditions, seller motivation, and local real estate customs. Your real estate agent can provide valuable insights based on their experience in your specific market.
Additional Tips for a Successful Home Inspection
To ensure a successful home inspection process, here are some additional tips to keep in mind:
Be Present During the Inspection: Accompanying the inspector allows you to ask questions, gain insights into potential issues, and better understand their findings.
Dress Appropriately: Wear comfortable clothing and shoes that are suitable for walking around the property, including potentially accessing the attic or crawl spaces.
Take Notes: Jot down any questions or concerns that arise during the inspection. This will help you remember to address them later.
Ask for Clarification: If you don't understand something during the inspection, don't hesitate to ask the inspector for clarification. They are there to help you understand the property's condition.
Maintain Realistic Expectations: Keep in mind that no property is perfect, and even new constructions may have minor issues. Focus on identifying significant problems that could affect your safety or require substantial repairs.
By following these tips, you can make the most of your home inspection experience and ensure a thorough evaluation of your potential home.
Conclusion
When it comes to home inspections, there are a few key things you need to know before hiring an inspector. Whether you're buying or selling a home, a thorough inspection can provide you with valuable information about the condition of the property. So, let's dive into what you must know before hiring an inspector.
Firstly, it's essential to understand the purpose of a home inspection. A home inspection comprehensively evaluates a property's condition, including its structural integrity, electrical systems, plumbing, HVAC, and more. The goal is to identify any potential issues or defects that may require attention or repairs.
One crucial aspect to consider is the qualifications and experience of the home inspector. Look for a certified and licensed inspector with the necessary expertise and knowledge. They should thoroughly understand building codes, construction practices, and relevant regulations. You can also ask friends, family, or your real estate agent for recommendations.
Before hiring an inspector, make sure to inquire about their inspection process. A good inspector will provide a detailed report highlighting any problems found during the inspection. Ask if they use specialized tools or technology, such as thermal imaging cameras or moisture meters, to detect hidden issues.
Timing is another crucial factor. It's best to schedule the inspection after accepting your offer but before the closing date. This will give you enough time to address any concerns or negotiate repairs with the seller if necessary. Remember that a home inspection is not meant to be a deal-breaker but rather an opportunity to make informed decisions.
Cost is also an important consideration. The price of a home inspection can vary depending on factors such as the size of the property and its location. While it may be tempting to choose the cheapest option, remember that a thorough inspection is an investment in your peace of mind and can save you from costly repairs down the line.
Lastly, don't hesitate to ask questions during the inspection. A reputable inspector will be happy to explain their findings and offer recommendations for maintenance or repairs. Please take the opportunity to learn more about the property and gain insights into its overall condition.
In conclusion, home inspections play a vital role in the buying or selling process. Understanding what to expect and what questions to ask can help you make informed decisions and ensure a smooth transaction. By hiring a qualified inspector and being proactive in addressing any issues, you can have confidence in your investment and the safety of your future home.
The Kurt Real Estate Group Inc. Call Them Today 877-957-6677
Distinctive Strategies that Deliver Record-Setting Results!
When you combine Kurt's passion and knowledge of the real estate market, you gain an appreciation for what makes Kurt different. But what truly sets him apart from the crowd are his 5 distinctive strategies…
For Kurt, getting into real estate was not an accident; it was a deliberate and calculated decision to deliver a better experience to home buyers and sellers than they have ever received. Today, you could ask any one of hundreds of clients, read his Yelp reviews, or look at his track record of being awarded in Orange Coast and Forbes Magazine in excess of ten consecu­tive years, and you too will say mission accomplished.
You can call him directly on his cell at 714-957-6677
Kurt Galitski | The Kurt Real Estate Group | Top 2% Coldwell Banker Agents Nationally | BRE# 01348644 | www.KurtRealEstate.com
Join our network
Keep up to date with the latest market trends and opportunities in Orange County.