How to Move to Newport Beach: Your Relocation Guide
By Kurt Real Estate Jun 7, 2022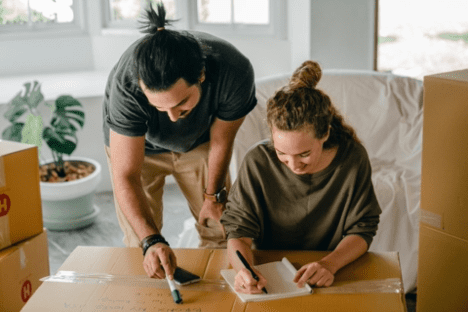 Newport Beach is home to beautiful Pacific Coast shoreline, fine dining, world-class golfing, and friendly neighbors. The cost of living is low and there's no shortage of shopping opportunities and green space for outdoor activities. This area has something for everyone! If you're anticipating a move to the Newport Beach area, it's time to start planning your relocation. To help you stay organized during your move, realtor Kurt Galitski has assembled some useful tips and resources for new residents.
Before Your Move
The trick to a quick and easy move is starting early. The sooner you can start tackling items on your moving checklist, the less you'll have to rush to get everything done. Be well-prepared and your move will go smoothly!
First things first: Hire movers. First read through customer reviews, then reach out to at least three companies for estimates.
Planning a DIY move? Compare your moving truck rental options and book in advance.
If you're moving your business from out of state, learn about registering your corporation in California.
Arrange to have your utilities turned off at your current home and hooked up at the new place.
Submit a change of address form at your post office and have your mail forwarded.
Get copies of your pet's records and obtain a Certificate of Veterinary Inspection.
After Your Move
Your work isn't done yet! Before you can put your feet up in your new home, you'll have to tend to a few final moving tasks, like having your locks changed and obtaining a new driver's license.
Hire someone to help you unload your moving truck so you can get settled in more quickly.
Research your neighborhood services, from trash pickup to school districts.
Obtain a California driver's license and register your vehicle with the state.
Get familiar with your new community. Find information on things to do in the area.
Navigating an interstate move isn't easy. But like everything in life, research and planning will go a long way towards simplifying the process! Start preparing for your move in advance, learn about your new community, and you're bound to enjoy a quick, safe, and stress-free move to the Newport Beach area.
When you're ready to purchase a one-of-a-kind home in Newport Beach, connect with realtor Kurt Galitski. Call (877) 957-6677 to set up an appointment!
The Kurt Real Estate Group Inc. Call Them Today 877-957-6677
Distinctive Strategies that Deliver Record-Setting Results!
When you combine Kurt's passion and knowledge of the real estate market, you really gain an appreciation for what makes Kurt different. But what truly sets him apart from the crowd are his 5 distinctive strategies…
For Kurt, getting into real estate was not an accident, it was a deliberate and calculated decision to deliver a better experience to home buyers and sellers than they have ever received before. Today, you could ask any one of hundreds of clients, read his Yelp reviews, or look at his track record of being awarded in Orange Coast and Forbes Magazine in excess of ten consecu­tive years and you too will say mission accomplished.
You can call him direct on his cell at 714-957-6677
Kurt Galitski | The Kurt Real Estate Group | Top 2% Coldwell Banker Agents Nationally | BRE# 01348644 | www.KurtRealEstate.com
Join our network
Keep up to date with the latest market trends and opportunities in Orange County.