Maximizing ROI: The Best Renovations to Increase Your Home's Resale Value
By Kurt Real Estate Aug 23, 2023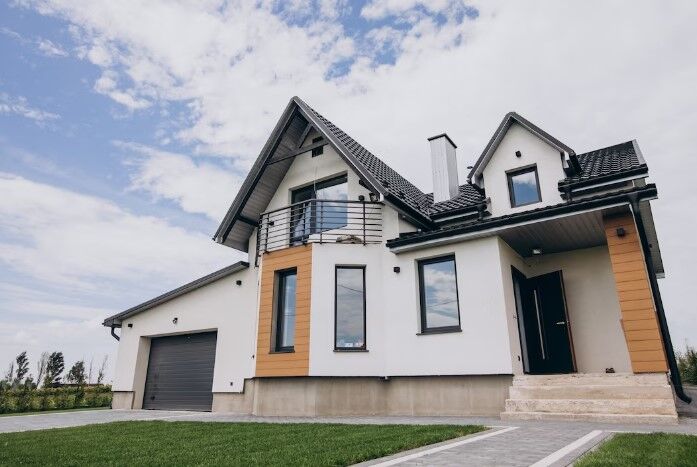 Although the regular renovations are a necessary part of home ownership, not all projects are created equal when it comes to ROI. Some renovations are more style than substance and end up being money pits that buyers are not willing to pay extra for.
However, when carefully planned and executed, there is no denying that the right remodeling projects can have a powerful impact on a home's resale value. Projects that promote timeless beauty, decrease maintenance requirements, and enhance energy efficiency are sure to command a premium price come listing time. With this in mind, keep reading for more information on some of the best renovations to increase your home's resale value!
Modest Kitchen Renovations
In today's fast-paced world, homeowners value kitchens that are both stylish and functional. While elaborate renovations can be costly and time-consuming, modest upgrades can provide a significant return on investment by increasing your home's resale value. This is backed up by the data: in Remodeling Magazine's annual Cost vs Value report, the average minor, mid-range kitchen remodel in the California region recouped close to 80% of project costs through increased resale value, while major upscale projects recouped less than 30% of project costs. As you can see, function is more important than form when it comes to bang for your buck in the kitchen.
For some no-nonsense upgrades, consider installing a heated kitchen island with nonporous countertops such as quartz or granite. This feature adds a touch of stone's timeless beauty, plus it makes meal prep and cleanup a breeze. Durable flooring, such as hardwood or tile, can withstand heavy foot traffic and is a wise investment for busy families. Stainless steel appliances are another popular choice, as they are both stylish and durable. These modest upgrades can modernize your kitchen, creating an environment that is attractive and functional.
Calming Bathroom Features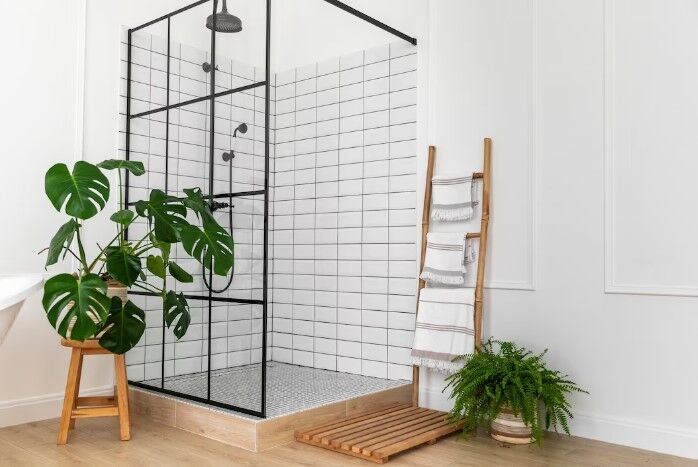 Creating a spa-like oasis in your bathroom is not just a great way to relax and de-stress after a long day–it can also be a smart investment that adds value to your home. Bathrooms that offer an escape from the hustle and bustle of everyday life are extremely attractive to potential buyers, and can significantly increase your home's resale value.
To create a spa-like bathroom, consider calming colors, such as light blues and greens, and add plenty of natural light with large windows or skylights. Choose fixtures with clean lines and a modern feel, and add a few luxurious touches, such as a rainfall shower head, heated floors, and a soaking tub.
Bathroom shiplap ideas also provide a straightforward means of creating a focal point and add texture to the room. Shiplap is a type of wooden paneling that is installed horizontally, and it is a great way to add a touch of rustic charm to any bathroom.
Functional Exterior Space
When it comes to maximizing the resale value of your home, few renovations offer as much bang for your buck as enhancing functional exterior space. Whether it's a patio, deck, or porch, adding functional exterior space gives homeowners and their guests the chance to catch a breath of fresh air and enjoy a change of scenery.
One of the hottest trends in functional exterior space is the rooftop deck. If your property does not have a large horizontal footprint, a rooftop deck is an excellent alternative to adding a ground-level structure. Whether the goal is entertaining guests, sunbathing, or stargazing, rooftop decks are a premier choice for homeowners looking to use their home's vertical space.
Building a rooftop deck safely requires careful planning and quality materials. First, make sure that your roof is structurally sound and capable of handling the weight of a deck. It is a good idea to consider using structural b-decking. This rigid, lightweight, and rot-resistant material provides a solid, level surface on which to install your deck tiles and helps provide shear support that allows your roof to accommodate heavier loads.
Next, lay down durable rooftop deck tiles that can withstand foot traffic and resist impact. Composite roofing pavers are a great choice because they come in a variety of styles and promote adequate rooftop drainage. Finally, install a low-profile deck railing system, such as glass or hog wire, to secure the perimeter of your deck and prevent falls.
Enhanced Energy Efficiency
In recent years, energy efficiency has become an increasingly important factor for homeowners. Homeowners are more conscientious than ever before about the environmental impact of their homes, and they want to live in sustainable, energy efficient buildings.
One of the most important factors when it comes to energy efficiency in a home is upgraded insulation. Proper insulation can help reduce energy costs by keeping heat in during the winter and out during the summer. Impact resistant windows are also a great way to improve energy efficiency, as they can help keep heat and air inside the home while reducing the amount of energy needed to cool or heat the home.
Composite roofing is another common feature of energy efficient homes, as it reflects heat and is not susceptible to UV damage. Likewise, durable siding, such as steel or fiber cement, is another great feature for enhancing the building envelope.
Making these energy efficiency improvements can help increase the value of a home significantly, especially in a state like California that is already seeing significant government mandates in terms of residential sustainability.
Get Started Today on These Value Adding Renovations
In order to achieve top dollar for your home, it is critical to perform the right renovations to create the most desirable structure possible. If you are looking for additional ways to boost the value of your Orange County property, explore the resources at Kurt Galitski Real Estate Group for the latest trends in the market.
Natalie Akins is a freelance writer that loves sharing her knowledge and expertise in interior design and remodeling. She also has a background in the Hospitality and Real Estate Industry. She lives in her hometown of Austin, Texas where she enjoys spending time with her husband and decorating with her children. Natalie's work as a freelance writer can be found on Building Product Advisor, a new construction industry resource site.
The Kurt Real Estate Group Inc. Call Them Today 877-957-6677
Distinctive Strategies that Deliver Record-Setting Results!
When you combine Kurt's passion and knowledge of the real estate market, you really gain an appreciation for what makes Kurt different. But what truly sets him apart from the crowd are his 5 distinctive strategies…
For Kurt, getting into real estate was not an accident, it was a deliberate and calculated decision to deliver a better experience to home buyers and sellers than they have ever received before. Today, you could ask any one of hundreds of clients, read his Yelp reviews, or look at his track record of being awarded in Orange Coast and Forbes Magazine in excess of ten consecu­tive years and you too will say mission accomplished.
You can call him direct on his cell at 714-957-6677
Kurt Galitski | The Kurt Real Estate Group | Top 2% Coldwell Banker Agents Nationally | BRE# 01348644 | www.KurtRealEstate.com
Join our network
Keep up to date with the latest market trends and opportunities in Orange County.