October Events in Orange County
By Kurt Real Estate Oct 5, 2023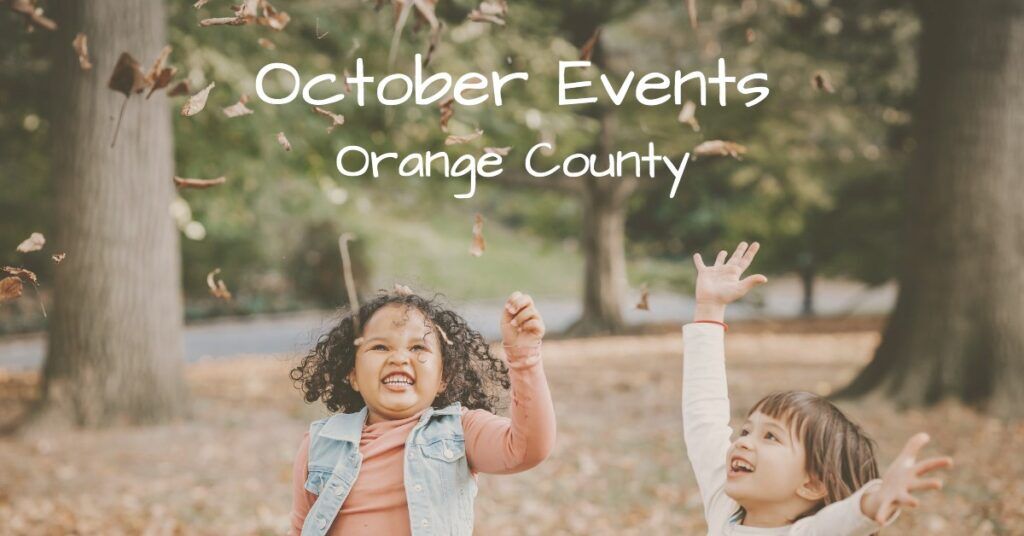 Oktoberfest
This year's Oktoberfest promises to be the best
celebration yet, offering authentic German Food
(voted "Best Bratwurst" in California), imported
German Beers, German Bands straight from
Germany, an army of Beautiful Shot Girls, and
other festivities, competitions, games & more.
Location: Old World Huntington Beach
Info: www.oldworldhb.com/oktoberfest-orange-
county
9/17-11/5: (Wednesdays – Sundays) Wed & Thu
6pm-10pm, Fri 6pm-1am, Sat 11am-4pm and
6pm-1am
Ohana Music Festival
35+ performances across three stages featuring a
variety of acts across different genres, featuring
The Killers, Haim, Eddie Vedder, The Chicks, Foo
Fighters, Pretenders, and many more! Also, enjoy
a collection of exhibits & panels with leading
conservationists, environmentalists, researchers,
and professional surfers.
Location: Doheny State Beach, Dana Point
Info: www.ohanafest.com
9/29-10/1: 12pm
Pacific Airshow
A spectacle-scale event that celebrates the love,
patriotism, and awe-inspiring feats of aviation with
the enticing thrill of sports, entertainment, art, and
technology. Taking place over three days, the
Airshow delivers an action-packed lineup of
events, from live music festivals on the beach and
VIP offerings, to over-the-water aerobatic
demonstrations from the world's best display
teams.
Location: show center is located on the beach
across from The Waterfront Beach Resort (Hilton)
on PCH, Huntington Beach
Info: pacificairshowusa.com
9/29-10/1: 10:30am-4:30pm
Orange County Children's Book Festival
The best children's book festival in the country!
Meet and get autographs from some of your
favorite superstar authors and illustrators. Enjoy
professional storytellers, family-friendly
entertainment, food trucks, free admission and
parking, and so much more.
Location: Orange Coast College, Costa Mesa
Info: www.kidsbookfestival.com
10/1: 9:30am-4pm
OC Auto Show
The hottest new rides, exotics, test drives, the
SoCal Electrified Ride Experience, and lots of
family fun!
Location: Anaheim Convention Center
Info: www.autoshowoc.com
10/5-10/8: Thu 4pm–10pm, Fri 12pm–10pm, Sat
9am–10pm, Sun 9am–7pm
Cypress Community Festival
Enjoy the Friday Night Concert and Saturday
Festival, with the Chili & Salsa Contest, kids' area,
entertainment, live shows, games, and more!
Location: Oak Knoll Park
Info: www.cypressfestival.com
10/6, 10/7: Fri 5pm-9pm, Sat 12pm-8pm
Tustin Tiller Days
Bring the whole family for games, rides, food,
music, and fun! Don't miss Saturday's parade!
Sunday will feature Tiller Days Annual Backyard
Brewfest.
Location: Columbus Tustin Park
Info: www.tustinca.org/637/Tustin-Tiller-Days
10/6-10/8: various times
Laguna Plein Air Invitational
Each year LPAPA turns Laguna Beach into an
outdoor painting studio, inviting the top award-
winning plein air painters from around the nation to
gather and paint the town as they compete for top
cash awards and carry on a century-old plein air
painting tradition!
Location: various locations
Info: lpapa.org/laguna-plein-air-invitational
10/7-10/15: various times
Glitterfest
Fall is the perfect time to bring together our
favorite artists for this handmade, mixed-media art
fest! This blend of jewelry, folk art sculpture, paper
whimsy, and a sprinkling of vintage home decor is
a one-of-a-kind Southern California event. We are
happy to transport you to a unique place ~ full of
fun, creativity, and wonder! All our artists are
chosen, not just for their talents, but for their
friendly and gracious manner.
Location: Spring Field Event Center, Fullerton
Info: www.vintagewhimzy.com/glitterfest
10/8: 10am-3pm
California Bridal & Wedding Expo
At the #1 bridal & wedding services expo, you'll
find everything you need to have the perfect
wedding day!
Whether you envision a formal black-tie affair or a
casual barefoot ceremony on the beach, our
carefully selected experts are ready to offer advice
in creating timeless memories for your perfect
wedding.
Location: OC Fair & Event Center
Info: www.cabridalshows-of.com
10/8: 12:30pm-5pm
Newport Beach Film Festival
Celebrated as one of the leading lifestyle film
festivals in the United States, the annual
Newport Beach Film Festival (NBFF) attracts
58,000 film and food fans to over 100 feature
films, 30 short film programs, and a dozen
public parties featuring more than 60 culinary
partners with their finest tastings.
Location: various
Info: www.newportbeachfilmfest.com
10/12-10/19: various times
Gem Faire
The largest jewelry and bead show in
Southern California. Shop fine jewelry,
precious and semi-precious gemstones,
millions of beads, crystals, gold and silver,
pearls, minerals, fossils and much more at
manufacturer's prices. Jewelry repair &
cleaning while you shop.
Location: OC Fair & Event Center
Info: gemfaire.com/event/costa-mesa-ca-37
10/13-10/15: Fri 12pm-6pm, Sat 10am-6pm,
Sun 10am-5pm
Doheny Wood
One of the premier Woodie events of the
year, presented by the largest Woodie
organization in the world, Southern California
Woodie Club. Over 150 woodies of all make
and models will be in attendance. In addition
to all the wonderful woodie wagons on
display, the event has a large raffle including
many woodie and surf related items.
Location: Doheny State Beach, Dana Point.
Info:
www.santacruzwoodies.com/postponed-
doheny-wood
10/14: 8am–3pm
Irvine Global Village Festival
Orange County's premier multicultural event
for a full day of food, art, music, and a
celebration of Irvine's diverse community.
Join us as we celebrate 22 years of fun. The
annual festival incorporates the best of
Irvine's historic fall festivals and includes kids'
activities, local and global cuisine, a global
marketplace, music, art, and exhibits.
Location: Orange County Great Park
Info: www.cityofirvine.org/irvine-global-
village-festival
10/14: 10am-6pm
MS Bay to Bay Bike Tour
Join a community of riders dedicated to
changing the world for people living with MS
one mile at a time. Bike MS: Bay to Bay is an
extraordinary cycling adventure taking you
along the coast of Orange and San Diego
counties.
Location: Irvine to San Diego
Info:
events.nationalmssociety.org/index.cfm?fuse
action=donorDrive.event&eventID=1638
10/14–10/15: 7am
OC Home & Holiday Expo
OC's finest home improvement experts are
ready to complete your home projects in time
for holiday guests. Holiday decor, gifts,
special holiday cooking, crafts and interior
design classes will be offered.
Location: OC Fair & Event Center
Info: thebesthomeshow.com
10/14, 10/15: 10am-5pm
Silverado Country Fair & Folk Festival
Two days of Wild Westy fun with live music,
yummy food, silly contests, arts & crafts!
Location: 27641 Silverado Canyon Rd.,
Silverado
Info: silveradocountryfair.org
10/14, 10/5: 10am-10pm
11th Annual SPIRE Awards
Be inspired! Recognizing superior
performance in real estate. Be transported to
a modern vintage metropolis, indulge in an
unforgettable multisensory evening evoking
connections, storytelling, entertainment, food,
drinks, and the awards ceremony.
Location: The City National Grove of
Anaheim
Info: www.crewocspireawards.com
10/20: 5:30pm
Maker Faire Orange County
Maker Faire is a gathering of fascinating,
curious people who enjoy learning and love
sharing what they can do. From engineers to
artists to scientists to crafters, Maker Faire is
a venue for these "makers" to show hobbies,
experiments and projects.
Location: OC Fair & Event Center
Info: oc.makerfaire.com
10/21: 10am-6pm
Beach, Brews, & BBQ
Beach, Brews, and BBQ is by far the tastiest
charity event of the season, featuring
unlimited samples of handcrafted beer and
wine, the best BBQ in town, live
entertainment, and auctions to win amazing
items!
Location: Newport Dunes Waterfront Resort
& Marina
Info: events.cff.org/bbq
10/21: 1pm-5pm
Treat Street on Avenida Del Mar
Calling all ghouls and goblins for fun and
festive trick-or-treating at shops and
businesses along Avenida Del Mar.
Location: Along Avenida Del Mar in
Downtown San Clemente
Info:
business.scchamber.com/events/details/treat-
street-on-avenida-del-mar-16509
10/21: 4pm-6pm
Silverado Days
Each year there are more than 15 food
booths, 40 arts & crafts booths and 30
carnival rides and games to share with your
family and friends. Featured contests include
an Amateur Horseshoe Contest, a Pie-Eating
Contest, a Baby Contest, a Dog Show, a Chili
Cook-off and much, much more! Free parking
and no entrance fee. You can come, enjoy
the music and festivities, and not spend a
dime!
Location: William Peak Park, Buena Park
Info: www.silveradodays.com/cms
10/21-10/22: Fri 5pm, Sat 10am, Sun 7am
OC Japan Fair
Grab your friends and celebrate one of the
largest Japanese cultural festivals in
Southern California. Enjoy the experience of
shopping, tasting, and learning about
Japanese culture. There will also be live
performances, games, Kimono models, and
more!
Location: OC Fair & Event Center
Info: www.oc-japanfair.com
10/27-10/29: Fri 5pm-11pm, Sat 12pm-10pm,
Sun 10am-5pm
Join our network
Keep up to date with the latest market trends and opportunities in Orange County.