Public Services Completes Installation Of First Bike Sharrows
By Kurt Real Estate Nov 13, 2021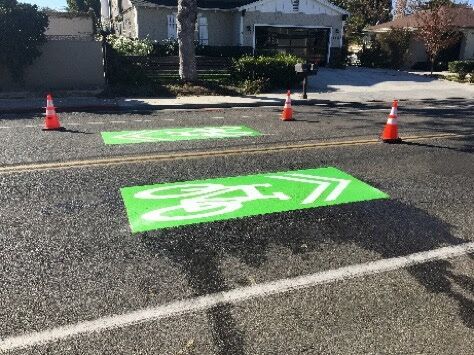 Public Services recently completed the installation of 26 thermoplastic, green-backed bike sharrows on East 19th Street, between Fullerton Avenue and Irvine Avenue.
These were the first to be installed in Costa Mesa. The sharrow marking provides a reminder to cyclists and motorists alike that bicycles are allowed to ride in the roadway. These markings are used effectively in neighboring Orange County cities and, over time, will be installed on additional bike route corridors in the city.
Join our network
Keep up to date with the latest market trends and opportunities in Orange County.