February Calendar of Events for Orange County
By Kurt Real Estate Jan 26, 2023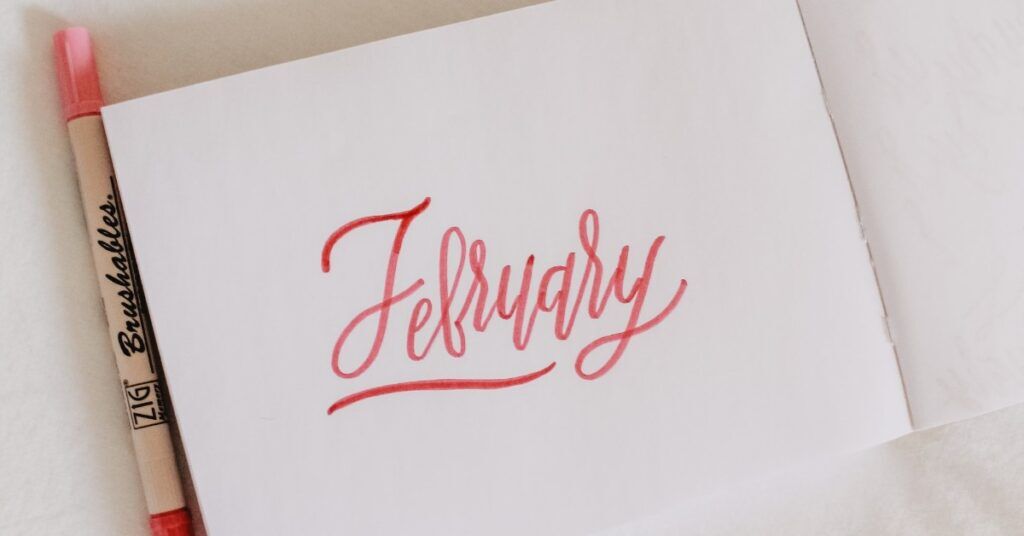 February is quickly approaching and warmer weather is on the horizon! Looking to get the family out of the house or to get involved in your community? Here is a list of events happening in cities throughout Orange County for the month of February.
Taste of San Juan
Help launch the kick-off celebration of the
Fiesta de las Golondrinas with 25
restaurants, under one roof! Taste of San
Juan brings many of the restaurants and
caterers serving San Juan Capistrano
together to tempt you with their finest
offerings.
Location: The Limo Barn at Reata Park, SJC
Info:
www.swallowsparade.com/portfolio/taste-of-
san-juan
2/2: 6pm–9pm
Repticon
Repticon is a reptile event featuring vendors
offering reptile pets, supplies, feeders, cages,
and merchandise as well as live animal
seminars and frequent free raffles for coveted
prizes. Exciting, educational, family-oriented
fun for everyone!
Location: OC Fair & Event Center –
Huntington Beach Building
Info: repticon.com/california/los-angeles-
costa-mesa
2/4-2/5: Sat 9am-4pm, Sun 10am-4pm
Free-For-All Day
Dozens of museums – presenting art, cultural
heritage, natural history, and science – will
open their doors and invite visitors to attend
their museums free of charge.
Location: various museums throughout
Southern California
Info: socalmuseums.org/annual-free-for-all-
23
2/5: various hours
Surf City Marathon & Half Marathon
This award-winning, Boston-Qualifying,
course is considered one of the best courses
in the country and is well known for being
scenic and flat. Runners come from all over
to experience this exhilarating run.
Location: start at PCH & Huntington Street,
Huntington Beach
Info: www.runsurfcity.com
2/5: 6:30am
California Comic Convention
This is a one-day event with a focus on
vintage comics and comic book art. Special
guests for 2023 are Val Mayerik, Gary Gianni,
Aaron Lopresti, Randy Emberlin, and more!
Location: Westin South Coast Plaza, Costa
Mesa.
Info: www.calcomiccon.com
2/5: 9:30am–5pm
International Festival of Chocolate
Love chocolate? Indulge in chocolate
samples and purchases from local
chocolatiers. Chef Martin will present
chocolate recipes from Mexico and South
America. Enjoy music and dance
performances from the chocolate lands. The
entire family can participate in free art
projects and face painting.
Location: The Bowers Kidseum
Info:
www.bowers.org/index.php/programs/events-
calendar/event/3418-international-festival-of-
chocolate
2/5: 11am-3pm
SJC Rotary Car Show
Featuring over 500 vehicles! Visitors will
enjoy hot rods, muscle cars, vintage cruisers,
imports, trucks, motorcycles, and "New Car
Row".
Location: Camino Center Sports Park, SJC
Info: www.sjcrotary.org/car-show
2/11: 9am–2pm
Great Train Show
The nation's only coast-to-coast model train
show. The show is designed for the general
public, modelers, hobbyists, families, and the
just plain curious.
Location: OC Fair & Event Center
Info: www.trainshow.com
2/11-2/12: 10am–4pm
Monster Jam
The most action-packed live event on four
wheels where world class drivers compete in
the most recognizable trucks in the world.
Location: Angel Stadium of Anaheim
Info: www.monsterjam.com
2/11–2/12: Sat 6:30pm, Sun 12:30pm
2/18–2/19: Sat 6:30pm, Sun 2:30pm
Super Bowl LIV
Watch the 57th Super Bowl game Sunday,
February 12, from Phoenix, AZ, on Fox at
3:30 pm. This year's half time performers are
Rihanna! Even if you don't like football, the
commercials are worth it!
Location: Televised by Fox
Info: www.nfl.com/super-bowl
2/12: 3:30pm
Camino Real Double Century
Outdoor recreation, for the purpose of
facilitating physical and mental health through
physically distanced outdoor exercise. The
best of Orange County and surrounding
areas! Kick off the new year! About 11,600′ of
climbing! 17-hour time limit.
Location: Staybridge Suites, 2 Orchard Rd.,
Lake Forest
Info: planetultra.com/camino-real-double
2/15: 5:30am
Fight Club OC
Pro Boxing & MMA live. The most fun you
can have on a Thursday night in the OC!
Location: OC Fair & Event Center, The
Hangar
Info: socafights.com
2/16: 7pm
20th Anniversary Kneeboard Surfing USA
Titles
Location: Huntington Beach Pier
Info: www.ksusa.org/2022/10/27/2023-us-
kneeboard-surfing-title
2/17: 7am
SoCal Swordfight 2023
The largest Historical European Martial Arts
event in the US! Featuring 15 tournaments
across multiple weapons sets and divisions. If
you have ever wanted to learn more about
medieval history, weaponry, or
swordfighting… this is the event for you!
Location: OC Fair & Event Center – Costa
Mesa Building, Santa Ana Pavilion
Info: socalswordfight.com
2/17-2/19: Fri & Sat 8am-8pm, Sun 8am-7pm
Laguna Beach Music Festival
A co-presentation of Laguna Beach Live! and
the Philharmonic Society of Orange County,
the Laguna Beach Music Festival is a multi-
day series of classical and contemporary
concerts, community outreach programs, and
dynamic special events.
Location: Laguna Playhouse
Info: www.lagunabeachlive.org/musicfestival
2/17-2/19: Fri & Sat 8pm, Sun 3pm
Kids' Pet Parade
Children between the ages of 5 – 12 can
show off their favorite animals in contests for
Best Team Costume (owner & pet), Best
Domestic/Household Pet, Best Exotic Pet,
Best Barnyard/Farm Animal, and Best Bird. In
addition to the Kids Pet Parade, we will also
be holding an Animal Rescue Expo. Come
and visit the rescue booths and learn how
you can adopt, foster, and even volunteer!
Location: Los Rios Park, SJC
Info:
www.swallowsparade.com/portfolio/kids-pet-
parade
2/18 (rain date is 2/15): sign-up 10am,
parade 12pm
O.C. Lantern Festival 2023
Pacific Symphony and South Coast Chinese
Cultural Center/Irvine Chinese School join in
presenting this free family-friendly festival to
commemorate the end of the Lunar New Year
celebration with music, dance, art making,
riddles and food.
Location: Renée and Henry Segerstrom
Concert Hall, Costa Mesa
Info: www.pacificsymphony.org/show-
info.php?id=439
2/18: 11am
Sunday Musicale
Enjoy a Sunday afternoon listening to
Aristides Rivas and Minji Noh, cello and
piano. Beethoven and Rachmaninoff are two
of the most iconic composers of the romantic
period. This program will feature two sonatas
for cello and piano by these masters. They
provide a window into their extreme genius,
love, and darkness.
Location: Central Library (Friends room),
Newport Beach.
Info:
www.newportbeachlibrary.org/calendar/sunda
y-musicales
2/19: 3pm
Oso Fit – Mission Viejo Community Health
Fair & 5K Fun Run
Lace up your tennis shoes and get ready to
take a trek for a great cause of your choice.
Location: Norman P. Murray Community and
Senior Center
Info: osofit5k.org
2/25: 7:30am–11am
Great Music in the Great Outdoors
Experience the sweeping sounds of the great
outdoors brought to life in the concert hall
when Pacific Symphony Youth Orchestra
joins forces with Pacific Symphony for this
side-by-side performance. You'll hear the
sound of swirling waters and majestic scenes
from nature as painted by the musical pen of
famous composers.
Location: Renée and Henry Segerstrom
Concert Hall
Info: www.scfta.org/events/2023/great-music-
in-the-great-outdoors
2/25: 10am, 11:30am
Irvine Park Railroad 27th Anniversary
To celebrate their 27th year of business and to
show appreciation to all their loyal customers,
Irvine Park is rolling back to their original 1996
prices during their anniversary weekend…
including $2.00 train rides! Location: Irvine
Park Railroad
Info:
www.irvineparkrailroad.com/events/anniversa
ry-celebration
2/25-2/26: 9am–4pm
46th Annual OC Home & Garden Show
Featuring home improvement products and
services; garden supplies and displays with
new water saving garden products; hourly DIY
workshops; and prizes.
Location: OC Fair & Event Center – Los
Alamitos Building, Anaheim Building
Info: www.thebesthomeshow.com
2/25-2/26: Sat 10am-6pm, Sun 10am-5pm
Gem Faire
Fine jewelry, precious & semi-precious
gemstones, millions of beads, crystals, gold &
silver, minerals & much more at
manufacturer's prices. Nearly 200 exhibitors
from around the world. Jewelry repair,
cleaning & ring sizing while you shop.
Location: OC Fair & Event Center – Costa
Mesa Building, Santa Ana Pavilion
Info: gemfaire.com
2/24-2/26: Fri 12pm-6pm, Sat 10am-6pm,
Sun 10am-5pm
Join our network
Keep up to date with the latest market trends and opportunities in Orange County.